Country:
Togo, West Africa
Location:
Lomé, kpalime, Kara & Dapaong
Dates:
September 5-13, 2019 & October 10-18, 2019
Led by:
Reverend Nathaniel Adawonu
Designed for:
Church Leaders, Pastors, Missions Directors and Christian Business Leaders
Duration of each trip:
7-10 days
Cost per person:
Approximately $2,800
Cost breakdown:
Round-trip airfare: $1,800-$2000
Food, lodging & ground transportation: $800
Group Size:
Minimum 5 - Maximum 15
Registration Deadline:
July 30, 2019
This is an Amazing Opportunity to:
Meet and minister to church planters, pastors and their families.
Be exposed to and understand the nature of our ministry in Muslim West Africa.
Invest and engage with the national church in the areas of Church Planting, Leadership Development and Holistic Ministry Projects.
Interact and connect in the areas of Evangelistic Outreach and Discipleship in the Muslim West African context.
Questions? Please feel free to contact Reverend Nathaniel Adawonu at:
(727) 389-3049 • adnath74@gmail.com
Can't attend, but want to help others go?
Use the form below to easily donate online. Thank you so much for prayerfully considering partnering with us with your tax deductible gift!  
---
Thank you for helping NHMI and other ministry leaders build impactful relationships in West Africa for the glory of God!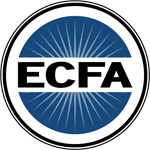 Make a donation to the West Africa Vision Trip 2019 fund today!
If you prefer to donate by check, please make checks payable to:
New Harvest Mission International - PO Box 458, Elfers, Florida 34680